Hardy Superstore and COVID-19 Precautions and Preparedness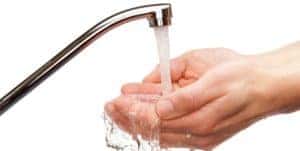 Dear Hardy Superstore Community,
Our pledge to put our beloved customers, employees, families, and community first holds true now more than ever. Hardy Superstore wants you to know that we are taking the Coronavirus (COVID-19) seriously. We are closely monitoring the situation and following the guidance from public health officials. Hardy Superstore is fully operational at this time, and we have no immediate plans to limit service or hours. We have established procedures and precautions to help protect the well-being of our employees and our customers. With this in mind, Hardy Superstore is utilizing the Center for Disease Control and Prevention's (CDC) guidelines to provide accurate information about the public health threat posed by the virus. We can each take steps to help slow the spread of the virus, including:
Wash your hands often, with soap and water for a minimum of 20 seconds.
When possible, avoid shaking hands.
Use hand sanitizer containing at least 60% alcohol.
Avoid touching your eyes, mouth, and nose.
Cover coughs and sneezes with a tissue or inside of your elbow.
Clean frequently touched objects and surfaces regularly.
Avoid contact with people who are sick.
Stay home when not feeling well.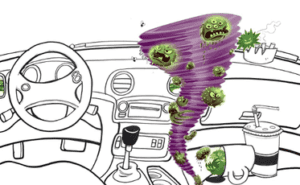 In an effort to limit the spread of COVID-19 we have the ability to treat all vehicles before delivery with a Chlorine Dioxide treatment. This solution disinfects all surfaces as well as the air condition system. https://www.clordisys.com/whatkill.php
Hardy Superstore will be exhausting all options to protect the health and well-being of our customers. We have all the resources to successfully shop, trade, and finance new vehicles from your computer screens at home. We understand the schedule interruptions due to the current closing of the school systems etc. For this reason we will do what is in our power to handle transactions over the web including but not limited to in home pick up and delivery. We also have knowledgeable and helpful employees one call away to assist with any needs you may have.
Hardy Superstore, like always, is more than your local car dealership. We are a staple in our community and we will do whatever it takes to protect and serve our community, our employees, and our customers. At Hardy Superstore a handshake STILL means something; however at this time a simple tip of the cap will go just as far! Remember EVERYONE, "WE LOVE YOU AND WE NEED YOU!" If you have any questions or requires any assistance send us a quick email of give us a phone call at 770-445-9411. Thank you for your loyalty. God Bless!